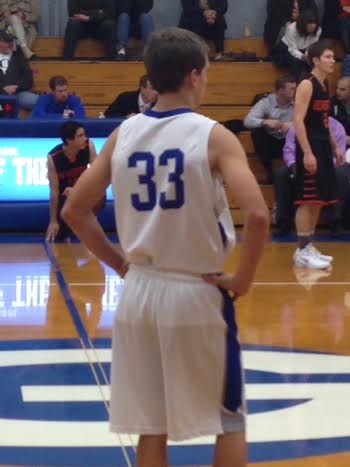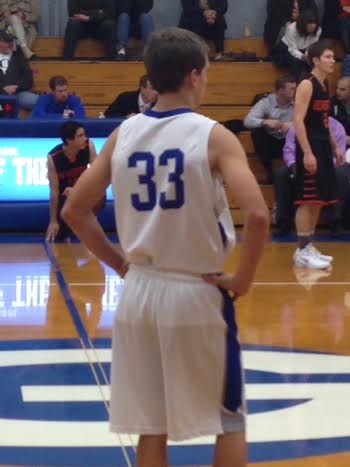 After going 2-0 in the first two games to Hillsboro and Franklin, boys varsity basketball attempted to continue their preseason winning streak against the Beaverton High School Beavers.
Playing at home, the game was overall a close one. There were times where both teams could capitalize off opportunities and go up a few points. In the end though, the Beavers came out with the win at 69-76.
According to head coach Mike Melton, the mistakes made were more impacting than what the Beavers did.
"I think we were all disappointed, we felt like we probably gave it to them," Melton said. "It was more about us not doing some things than about them not doing something to us."
Senior Grady Walker also felt it could have been a win for his team, and the Beaver's win had to do with mistakes on the Gopher side.
"We beat ourselves. We should have won the game," Walker said.
One factor that changed the game was difficulty with defensive rebounding. Many times, if the Beavers got a defensive rebound, they took it straight back up for a layup or passed it back out for an attempt for a three-pointer.
"We had a tough time rebounding at the defensive end, and that was probably the difference in the ballgame," Melton said.
Senior Devin Hardgrove also said rebounding was a factor in this game.
"They started hitting threes before going into halftime. After halftime they started offensive rebounding, and we couldn't box them out or anything. We couldn't get them, and they kept getting shots up," Hardgrove said.
Leading Gopher scorers for the night were seniors Ben Bachman and Ryne Deyoe with 16 and 13 points respectively.
Throughout the game there were many good moments where the Gophers had a decent lead. There were also moments when the Beavers passed the ball around until they had one of their good three-point shooters open and would pass the ball to him for a shot. The game went back and forth with Gophers gaining a few points lead then the Beavers gaining a lead as well.
At one point when the Gophers had a little bit of a lead, the Beavers turned the tables and got ahead with a few quick consecutive three-pointers.
"When we were up, [it] may have been in the late second quarter we were up eight, and they hit three threes in a row and we went with no score. So they ended up going up one," Melton said. "That was a key moment [because] we had the opportunity to probably take them out."
At the end the Beavers led by only a few points. The Gophers tried to slow down their momentum and they fought to get the ball back in their hands. Gresham fouled a couple of times to force the Beavers to the free throw line, but the Beavers made a couple down the stretch, and the Gophers were not able to answer with enough points to come out with a win.
"If we played more consistent throughout the whole game, then the outcome could have been different," Walker said.
Overall the team is looking at defense, specifically defensive rebounding, as an important factor to work on.
"[We] need to improve on being better on defense, better on boxing out. We had the lead we just need to slow down and calm down, stop having 'me' moments," Hardgrove said.
The loss is a tough one, but it is early in the season and there is still a lot of time to fix anything needed before regular season starts up.
"Because it is preseason we'd much rather have the loss at the beginning of the season so we can improve and learn from it," Walker said.
If the team can improve on these mistakes, Melton thinks they will continue to do well.
"If we can get everyone to buy in and limit our 'me' moments–in other words be about the team and getting better at the defensive end–I think we'll be okay," Melton said.