Sam Smith "The Thrill of it all" Review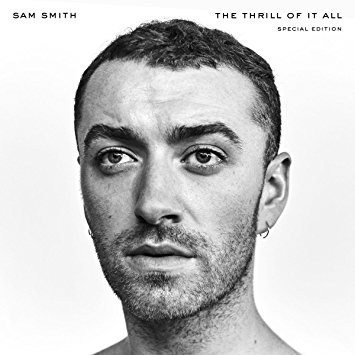 In early November, Grammy-winning artist Sam Smith released his latest project, a decently-sized album titled The Thrill of it All. With high expectations, and following the success of his previous album, In The Lonely Hour, fans were ecstatic for this new release.
  With this new project, it really feels like Smith has stayed loyal to his signature style of heartbroken prose, and while this makes for a great listen at times, at other times it sometimes just feels like more of the same.
  The album was preceded by the release of Smith's new single, "Too Good At Goodbyes," a song widely praised by listeners and frequently played on the radio, as some may have noticed.
  This song is quite appropriate for the project, as it provides a very decent summary of what the album has to offer in only a few minutes, and it sets the tone wonderfully.
  The tone of course, in typical Sam Smith style, is one of tragedy. With occasional upbeat moments, The Thrill of it All provides a story of betrayal and loss. However, this can be a bit of a problem at times.
 It really can feel repetitive, especially for listeners of his previous works. Not just in subject matter, but song structure as well. It is what should be acknowledged before giving this album a listen for yourself. While problematic however, it shouldn't be enough to ruin your enjoyment of the work.
The album can also feel almost preachy, and the mood remains very similar through the whole collective, which may feel numbing to a listener just trying to enjoy the music.
The strengths that are there though are very apparent. For example, the album still shines with its incredibly moving and devastating lyricism. The project also has a very powerful opening, from "Too Good At Goodbyes" to "Midnight Train"  and the last closing songs, from "The Thrill Of It All" to "One Day At A Time" cement the idea and tone Smith sets throughout.
  The few frustrating aspects in the album's composition and style should not be deal breakers, and The Thrill of it All can very well prove to be an enjoyable and melancholy listen. Smith's unique approach to songwriting and tone somehow combines well with traditional pop themes and styles, in a classic Sam Smith way.