Growing Pains: Dealing With the Recent Changes at School is Hard for Many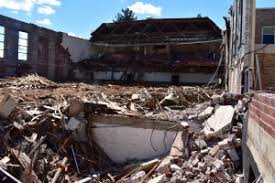 Gresham has entered a new era involving new rules and continuous construction, which has caused some issues this year for students and staff. There are now two lunches determined by a student's 5th period class: one after fourth period, and the second lunch after fifth period.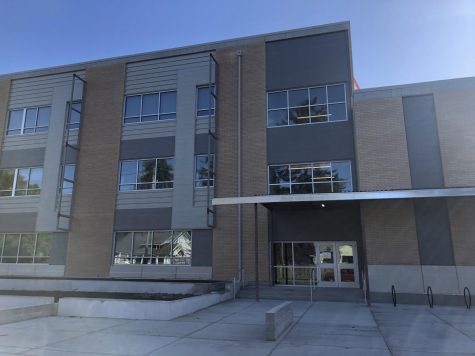 "We had to seperate the lunches because of safety," assistant principal Erin Voelker said. According to Voelker, the  hallway outside that leads to the cafeteria is narrow and makes it more difficult for all grades to fit in the hallway. Next year there should be only one lunch.
  This year, many students have complained about not being in the same lunch as their friends, but it has actually given some students a chance to make new friends.
  Sophomore, Ian Thorne said, "I did make some new friends this year and I'm glad, but I'd still rather have one lunch because it can be boring without my old friends".
  The split lunches make it harder for many students to get help during their lunch period because only some of their teachers have the same lunch.  This is taking away from important time students used previously to get help with their academics.    
Another problem with the new building is that we aren't allowed to have food inside
 "We had to ban food from the learning tower because in the old building there was mice and bugs."  Voelker said.
   There are some pros and cons to this as well. While it's nice to be a rodent-free school, students think it is unfair that they aren't allowed to eat in the new building. 
 Students also miss the old building because of its large hallways and the more spacious, spread out feeling it created. 
Junior Lily Sweeney said, "The new school is better because it makes me feel sane, but I do miss  the old school, it's freedom, large halls, and how there wasn't a lot of stairs". 
   The continuous construction noise has become a distraction  for many because students have to listen to it during class.
   Another problem caused by construction is that the buses have to drop students off far from the new building where most students have classes.
 "It usually takes me ten minutes to walk to class from where the buses drop us off," Said Sweeney.
 The long walk can be cold and the students that eat breakfast at school don't have enough time to eat, and cannot bring their breakfast into the new school. 
  Besides all of the bad things that came with the new building, students have waited a long time and it's been long overdue.