Teen Jobs: What's the Appeal?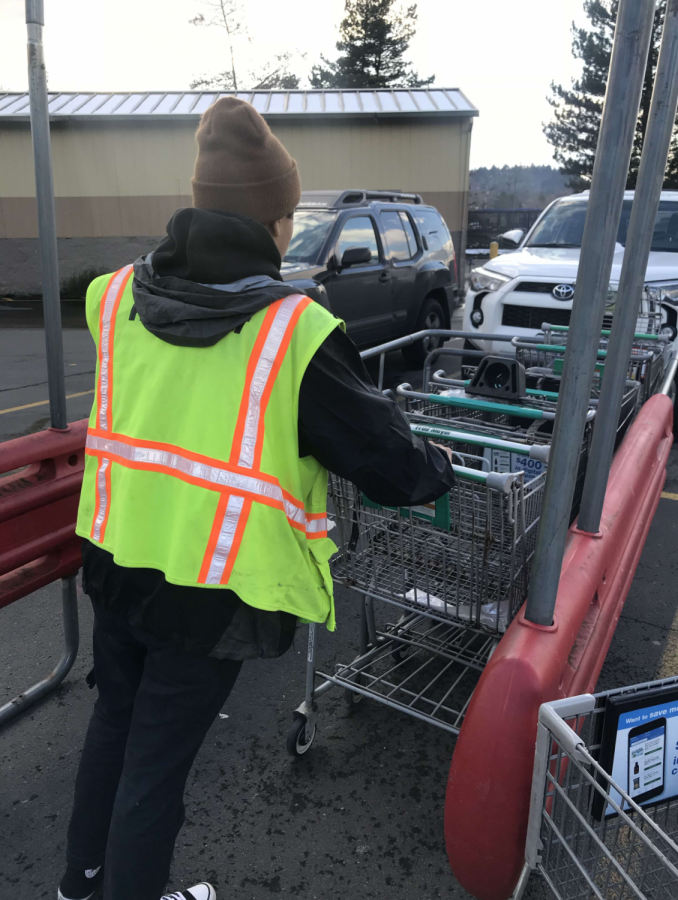 Anice Sogiar, Staff Writer
February 22, 2018
Here at Gresham High School teen jobs are very popular, but are they affecting students' grades? Why are they getting them in the first place? The time that it takes to maintain good grades and the time in which a job consumes may not be a possibility for many teenagers.
  A new survey from Citigroup and Seventeen magazine found that almost 80 percent of students take at least a part-time job during the school year. Although, many students believe that they have no time for a part-time job, let alone a full-time one.
  "Due to my full IB diploma and third year spanish class I find myself with no time for a job," junior Jordan King said "Most of my weekends (and after school )I'm doing homework."
  Other students believe that jobs are mandatory to fully support their lives, and as they get older they cannot always rely on their parents to get money. Though they do say it is impossible to maintain high grades while having a job.
  "There are many reasons why I got a job. Reasons being that I would earn money myself, versus being given money, or the fact that I could take another step towards adulthood," junior Alexis Van Dyke said. "In the past, I used to get straight A's, but now that I have more responsibilities, I can no longer maintain that. As much as I would love to, the amount of work I am given, on top of a job, has made it harder for me to keep high level grades."
  Some employers believe that high school students are not ready for a job and cannot handle having to go to school and work. Their schedule also makes employers dubious when hiring them.
  "Anyone under 17 does not have their priorities in order and can't juggle school and work and it affects business when they put school before work," said Ashlee Sogiar, a Wing Certified Trainer and main cashier at Buffalo Wild Wings, "we shouldn't hire students unless we are 100% sure they can give all they have to their job and maintain their grades."