Youth Oregon: Advocating for Equity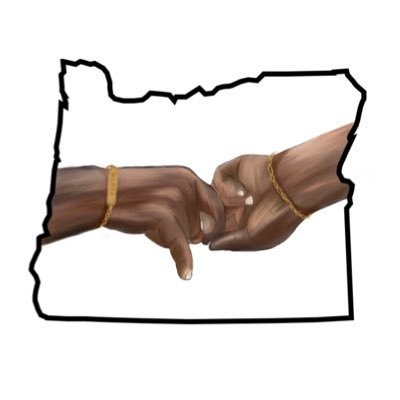 A new non-profit organization is in town, and it's called Youth Oregon. The two founders are 2019 GHS graduates Chelsy Cortes and Jasia Mosley. 
The organization started in July 2020 amidst the protests that swept across the globe after the deaths of George Floyd, Breonna Taylor, and countless other Black people who have been killed at the hands of police.
"We started it in July, around the time a lot of protests were going on. We had been going to protests. And kind of just recognizing that now is as good a time as ever to start fast-tracking some changes in our community, especially in schools," Mosley said.
One of their main goals is to have more equitable education in the school district, especially in high schools. That includes bringing more BIPOC teachers onto the staff of schools so that students see teachers who "look like them". But it also includes making changes to the curriculum.
One of our goals is to have a curriculum in schools "that talks about all cultures because a lot of our [Gresham and Barlow] curriculum is very white-centered and whitewashed. There are a lot of students that are not learning about their history" and "that can strongly affect their education," Mosley said.
Not all of their goals revolve around the classroom, though. They'd also like to provide more general resources for BIPOC youth in the district.
"At one point we do want to be more involved with the community and give more resources, as in like, books. Because I feel like that's a way of learning. There's not a lot of history or books about kids of color so we would want to give that to the community," Cortes said. 
One of the main issues that they are fighting against are school resource officers being in school spaces. In fall 2020, the GBSD sent out a survey to families asking about feedback on SROs and the role they play in schools. There were a couple of school board meetings about the results, but no plan has been announced yet as to what SROs will do in the district moving forward if they're even there at all.
"We believe that SROs do not belong in schools and are adding to the school-to-prison pipeline. We also talk about the good side of the SROs is safety in case of a school shooting, but we believe that there could be other resources. We can relocate the funds to counseling or something like that," Cortes said.
In addition to promoting the removal of SROs in schools, Youth Oregon is also working to collect data from GBSD students about their experiences with racism and other forms of discrimination in schools through a survey. This survey was sent out to teachers at Gresham and Barlow to share with their classes, but it can also be found here.
""We created the survey to get feedback from students about their experience and to bring to light the discrimination that goes on in the halls of Gresham and Barlow and some lower-grade schools. Because it's not really talked about," Mosley said.
Youth Oregon plans to share the results of the survey with the school board, to show that change does need to happen within the walls of these schools.
According to Mosley, as of January 15, 2021, "over 50% of students said that they don't feel the school has created a safe environment for them."
They will be accepting responses to their survey through February, in order to get as many responses as possible.
"We're a community, or we want to be a community. Youth to me is change. It's wanting better for kids of color," Cortes said.
Youth Oregon has multiple social media platforms, an instagram, facebook, and twitter, where they share resources as well as information about ongoing issues in the community.
"I think it's a really safe environment for everyone and I would encourage other people in Oregon to follow them and keep updated on what they're doing," junior Evii Anderson said.
As of right now, the group works solely in the Gresham Barlow School District, but are looking to expand at one point to the Portland Metro area. 
You can find their website here, their petition for the removal of SROs here, and the survey about experiences with discrimation here.