Album Review: Justin Timberlake's 20/20 Experience-2 of 2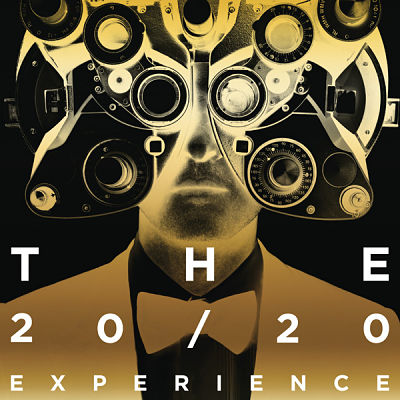 January 30, 2014
Filed under Reviews
Hang on for a minute...we're trying to find some more stories you might like.
Justin Timberlake comes back again after releasing the first 20/20 Experience. Timberlake delivers a second album, 20/20 Experience-2 of 2. With a more chilling feel to the songs, he breaks the seven-minute mark on five out of eleven songs, but still rocks the world with his electric feel.
The second album brings in a whole new side to Timberlake. Releasing this half of the album fits the weather with the darker music. The songs talk about being lonesome and heartbroken, even with some of the upbeats of a few songs. He brought in two features, Drake and again Jay-Z, helping bring in the power with rap in "Cabaret" and "Murder", both songs giving the intensity with the rap flow but still keeping within the realms of Timberlake's pop legacy.
"Take Back the Night" brings in Timberlake's regular pop sound, but adds in the twist of the old-school vibe like he had in the first album and uses percussions and horns to make this single one of the higher rated in the album. Even so, there is still a dancing feel, putting this song on at a party could potentially help you 'take back the night.'
Most of the songs sound similar to each other besides "Take Back the Night" and "True Blood." Timberlake did a big spin producing "True Blood"; he added a spooky feeling to this particular song. This song is definitely something that Timberlake has never done before but it could doubtlessly disturb people who were not expecting a song quite like this. Spine-chilling background noises and lyrics saying "Devil in the flesh/makes me wanna build a coffin for two," give off a demonic vibe in the song which could turn people away. Aside from this song the album is great.
Overall, Justin Timberlake's 20/20 Experience-2 of 2 was another success on Timberlake's part. The recurrence of his regular pop tunes keeps the same audience, but twisting the thrill of each of the songs brings in a whole new crowd. One by one using different percussions and different horns, he achieved another blowout album. Hopefully the next album he releases will not wait for another seven years.